Participants must purchase a punch card before attending a class. Cards are available for purchase at the ORD office and on- site at the class location. Cards will only be sold BEFORE class at the on-site locations. Payment by check is preferred. Cash payments must have exact change. A maximum of 30 classes may be purchased per card. The card may be used at any of the listed classes. Participants can join a class at any time.
CARDS ARE VALID FROM : SEPTEMBER 1, 2020 THROUGH AUGUST 31, 2021.
*Due to class cancellations stemming from the Covid-19 pandemic, cards from September 2019 - August 31, 2020, will be accepted through August 31, 2021. Cards from Summer 2019 or prior are not valid.
Note: On days when public schools are closed due to bad weather, all classes will be cancelled. On days when public schools have a two hour delay, only morning classes will be cancelled.
---
— Important Fitness Note —
Before you start any exercise program you should consult with your physician, especially if you are over 35 years of age, are taking any form of medication, have not exercised regu- larly, or if you have had any symptoms of heart disease or other serious illness that might affect your ability to exercise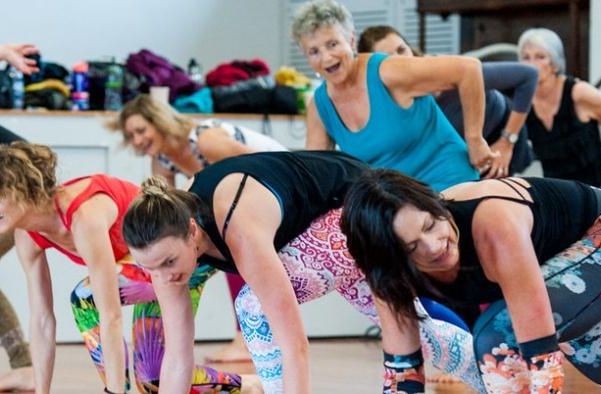 Formerly Low Impact Aerobics
Who is this for?: Must be 16 or older
Fees: $2.50 per class
Day: Mon, Wed, Fri
Date: Through Aug. 20, 2021
Time: 9:30AM - 10:30AM
Location: Recreation Gym (425 Division St.)
When is this offered? Both Summer and School Year
---
Need to get more exercise, strengthen your core and improve your flexibility? Enjoy this fun class good for any age, with a variety of music that is easy on the ears along with good company. Class includes low impact warm up moves, strength training, cardio dance, cool down and flexibility exercises. Our wonderful wood floor is easy on the joints which helps you work to your ability in a safe fashion. Dance skills are NOT necessary. The goal is good fun and a good workout.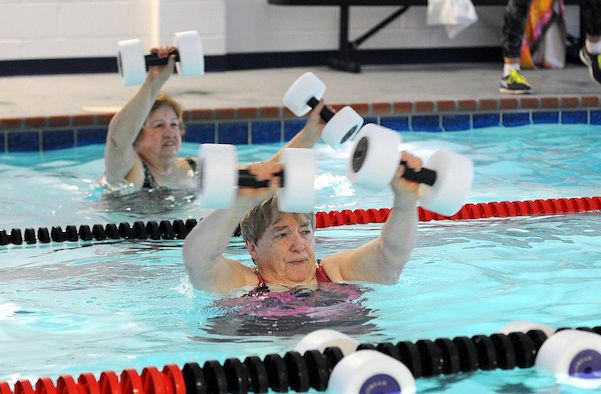 Who is this for?: Must be 16 or older
Fees: $2.50 per class
Day: Mon & Thurs
Date: Through Aug 19, 2021
Time: 6:45 - 7:45 PM
Location: North H.S. Pool (Door #1)
When is this offered?: Both Summer and School Year
---
Cardiovascular conditioning and spot toning done in water. This class offers less stress on the joints and back. You do not have to swim to enjoy this class.
Pool temperature and maintenance is regulated by the high school maintenance staff, not the ORD. Note: The water temperature at North High School is maintained between 78°F-80°F within state health code standards to accommodate all user groups. Please keep this in mind when attending our classes.