Trees and gardens deserve jewelry too!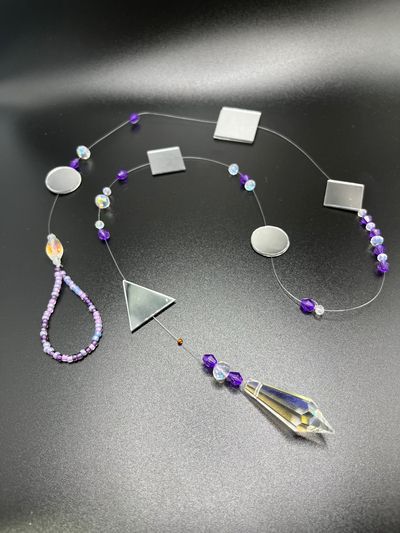 Tree Trinket: Adorn your outside space with an eye-catching bauble using mini mirror shapes, large clear beads and crystals.
Fairy Garden Wand: Personalize a 12" whimsical garden fairy wand - perfect for adorning your garden, a potted plant, or a fairy garden. Choose from a variety of colors to make your own unique creation.