Oshkosh Area Community Band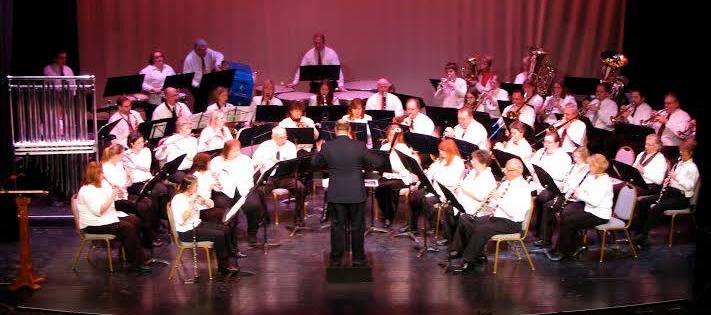 UPDATE: November 6, 2020: Due to COVID-19, the Oshkosh Area Community Band has decided to wait until January and will reevaluate the situation at that time.
---
The Oshkosh Area Community Band is available to all interested post-high school adults. During the summer season, they welcome high school students who will be either a junior or a senior in the Fall to participate in their summer performances. The band is under the direction of Mr. Dave Berndt.
The year round band rehearses every Monday evening from 7:00-8:30 PM in the West High School band room (ecept holidays and the month of August).
For additional information contact the Recreation Department Office at (920) 424-0150, visit their website at www.oacb.org, the Oshkosh Area Community Band on Facebook or email them at This email address is being protected from spambots. You need JavaScript enabled to view it..
The Oshkosh Area Community Band performs several times during the year. Some of the performances include: Fall Concert, Oshkosh Holiday Parade, Community Christmas Sing-a-long, Spring Concert, Veteran's Home at King, four "Concerts In the Park", and Oshkosh 4th of July Parade.
This band also has two active auxiliary performance groups, a full stage/swing band and a Dixieland band. These bands are under the direction of the assistant band director, Jon Basten