Jolly Jester Children's Theater
Jolly Jester Children's Theater is a musical theater opportunity for children in grade 1 through grade 8.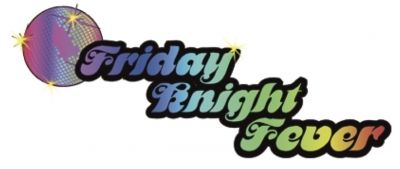 Our production will be held during the school year and this year will feature a musical entitled "Friday Knight Fever - A Musical Comedy Tribute to the 1970's". Friday Knight Fever joyfully spoofs a time when mood rings and Magic Eight Balls revealed the wisdom of the world and when disco music reigned.
Try-Outs
Try-outs for the production will be held on Saturday, October 12, 2019 from 1:00-3:00p.m. and Sunday, October 13, 2019 from 1:00-3:00pm at the Recreation Gym.
Interested participants will be asked to sing a song – 1 minute and recite a 1 minute monologue (i.e. poem, short story) preferably memorized, that you prepare for the try-outs.
Rehearsals
Full cast rehearsals will be held primarily at South Park Middle School on Saturday afternoons and Sunday afternoons in February 2020. Dress rehearsals will be held during the entire period of February 14-20, 2020 (except 19th) from 6-9:00pm. Participants may be responsible for their own costume based on part.
Please register your child(ren) ahead of time so we know how many scripts and other materials to order. A $10 materials fee will be collected at the first rehearsal.