NEW Classes - Esports League, Sewing!
Esports League
Get in on the action and play in this Wisconsin Recreational Esportsleague against players from across the state of Wisconsin. Compete in Fortnite, Rocket League, Madden21 and/or Super Smash Bros leagues. Divisions available for ages 8-12 (plays at 7 p.m.) and ages 13-18 (plays at 8 p.m.). Each league will consist of 6 weeks of competition, 5 weeks of the regularseason and 1 week of playoffs. Registration Ends April 2, 2021, register at
Stitching Kids - IN-PERSON Sewing Lessons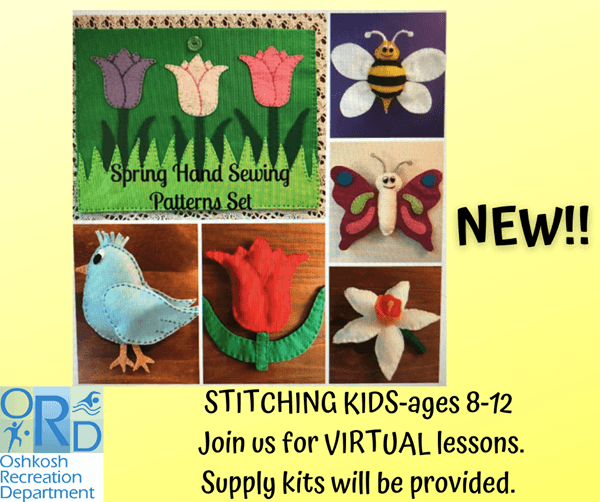 New dates have been scheduled for April 6 - 27 on Tuesday evenings @ Traeger Middle School! Check out this new class opportunity! This beginner class will teach students sewing vocabulary, how to make various stitches and they will complete their own project. This is HANDS ON, no machines. For more program information and to register click here.