Made just for you, by you. Insert your own creative stye into our various projects. Styles and colors of beads and charms may vary. Pictures shown are examples only. Base metal materials, not precious metals, are used for all projects. All supplies will be proveded and jewelry making techniques will be taught in each class.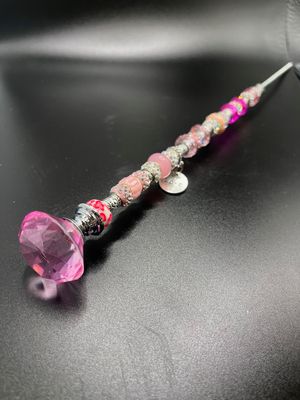 Trees and gardens deserve jewelry too!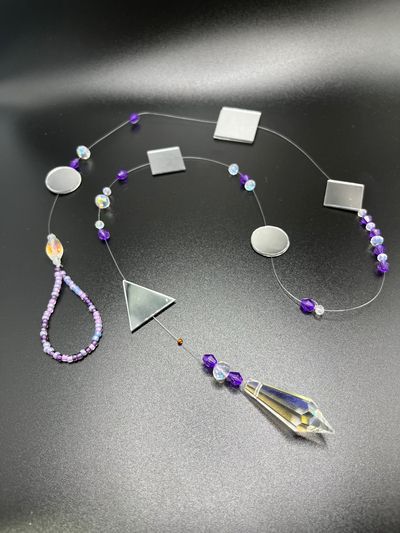 Tree Trinket: Adorn your outside space with an eye-catching bauble using mini mirror shapes, large clear beads and crystals.
Fairy Garden Wand: Personalize a 12" whimsical garden fairy wand - perfect for adorning your garden, a potted plant, or a fairy garden. Choose from a variety of colors to make your own unique creation.
---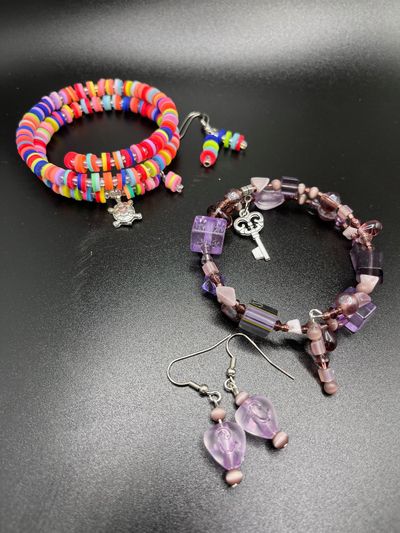 For casual or for dress, with a charm. The choice is yours! Basic memory wire beading techniques will be taught. If time permits, an additional bracelet and/or earrings can be created as well.