Adam Gundlach Memorial Swim Meet
Ages: 3 & up
This is a FUN event for all swimming abilities!
Friday, July 9, 2021
8:30 - 11:30am (approx)
West High School Pool Door #20
Events will include front crawl, backstroke, breaststroke, inner tube race, noodle race and life jacket race for boys and girls.
Must be able to swim at least one length (25 yards) with or without use of a life jacket.
Must be age as of July 9, 2021.
The deadline to register is Friday, July 1. Late registrations will NOT be accepted.
Forms can be turned in at the ORD office or at lessons.
We encourage cheering and good sportsmanship. Participants will receive goodies for participating and a chance to win a door prize. Spectators can participate in our 50-50 cash raffle. Proceeds go back to help fund future meets. Watch for our t-shirt pre-sale!
Registration forms will be available at swim lessons and the ORD office beginning Monday, June 7.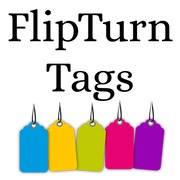 Tags: events