Dash, Scoot, Splash (NEW)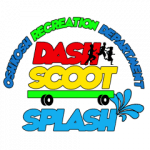 Ages: 3-4 or 5-6 (as of July 23, 2021)
Come join us for this fun new event! Participants will participate in 3 events, including a short run, sit and scooter event and a 25 yard swim.
Location: West High School, Door #20
Date: Friday, July 23 @ 9:00 a.m.
Rules:
We ask participants to come dressed to swim under their regular clothes.
Participants may have one adult with them at the event.
Masks will be worn at all times except when participating in the event.
Lifejackets will be provided for the swim event.
Times and places will not be implemented for this event. This is a FOR FUN event!
We encourage cheering and good sportsmanship.
Everyone who participates will receive a medal and snack at the conclusion of the event.
Fees: FREE
Click here to register for this event
Tags: new