Fall/Winter Youth Activities
Beginner Dance Lessons
CABS - Child and Babysitting Safety
Community Middle Level Athletics
Elementary Orchestra (Strings) Program
Epic Kid Coders
High School Recreation Basketball League
Jolly Jester Children's Theater
Junior FIRST Lego League
Kids in the Kitchen
NEW! Family & Friends CPR (American Heart Association)
Pre-School Pop Ups
Spanish For Tots
Tae Kwon Do
Tot Open Gym
Tot Spot
Tumbling and Movement
Youth Lego League
Youth Wave Robotics
pdf More information available in the School Year Activity Guide. (3.97 MB)

Download Fall 2019-20 Registration Form
pdf Download Winter 2019-20 Registration Form (153 KB)
Fall/Winter Swim Lessons
SAFETY is key to a successful swimming experience. Many safety topics will be incorporated throughout all levels.
Swim Lesson Participant Information
Please Read Carefully Before Registering
SWIM LESSON OFFERINGS INCLUDE CLASS 1, 2 & 3 (SESSION A) AND CLASS 4, 5 & 6 (SESSION B)
Fees are as follows: Resident-$15; Resident (Fee for reduced lunch program qualifiers)-$10; All non-residents $20.
Participants may enroll in a maximum of one class per session. Participants may not register for 2 classes in the same session.
Click here for Fall Swim Lessons schedule & registration information.
Click here for Winter Swim Lessons schedule & registration information.
If you are unsure what level to register your child for, please call the ORD office and we will try to assist you. If you have taken lessons elsewhere, please provide us with that information on your registration form under the swim lesson notes section so we may properly process your form.
Class size is limited. Maximum 8 per class for Parent/Child and Levels 1-6. Maximum 6 per class for Pre-School 3 & 4.
If you are going to miss the first scheduled day of class, you MUST notify the ORD Office , 424-0150, prior to the first day of class or you will automatically be DROPPED from the class and replaced with someone from the waitlist.
Registrations will NOT be accepted at the pool site.
NOTE: Pool temperature and maintenance is regulated by the high school maintenance staff, not the Oshkosh Recreation Department. The water temperature is maintained as best as possible between 78-80ºF, which is within state health code standards. Please keep this in mind when attending our classes.
If you have any questions or concerns, please speak with your instructor at your lesson site or call the ORD at 424-0150.
Parent/Child
Age: 3 year minimum
This class is for the child who has never taken lessons before, is afraid of the water, cannot put his/her face in the water, or hold their breath and needs parental assistance. Beginner swimming skills are introduced. An adult must attend and participate in this class with the child.
Pre-School 3 & 4
Older Beginner
Beginner 1 - Intro to Basics
Beginner 2 - Swimming Fundamentals
Advanced 3
Advanced 4
Swimmer 5 - Stroke Refinement
Swimmer 6 - Fitness and Safety
Private/Semi-Private Swim Lessons
Ages: 3+
Available to any person age 3 or older wishing to work on swimming skills 1 on 1 with one of our certified swim instructors. Each lesson is 30 minutes. No more than 8 lessons will be scheduled per session. LESSONS ARE OFFERED SEPTEMBER THROUGH APRIL.
Please contact Veronica Robinson at 424-0242 any time after September 1 to schedule your lesson(s) today.
FEES: Approximate cost per lesson: $11.30-$12.11
A $15 resident/$20 non-resident program fee will be assessed for each session scheduled.
This offering is exempt from the family fee cap and reduced rate.
American Red Cross Lifeguarding Course
Age: 15+
PLEASE NOTE: As of January 7, 2020 the class dates have changed from what was originally publicized in our School Year Activity Guide. Please contact the ORD office for new dates and times.
This course is designed to teach the student basic lifeguarding skills needed to become a certified lifeguard. Certification in CPR for the Professional Rescuer and AED is included. A precourse swimming skills test will be administered on the first day. Satisfactory completion of this skills test must occur to continue with the course. Participants must attend all class sessions.
FEES: Resident: $150.00
Non-Resident: $155.00
This course is exempt from the family cap/reduced rate.
Course fees will be refunded to those hired at the ORD and successfully employed for the 2020 summer season (June – August). Details provided at the time of hire.
Discover SCUBA
Ages: 10+
Students will have an opportunity to learn some basic scuba skills, play in the water implementing skills taught and will even get their photo taken underwater. This is a great way to be introduced to scuba diving without the expense. Participants should be comfortable in the water and in good health. This class is taught by a certified Scuba instructor.
FEES: $25 Resident/$30 Non-Resident This class is exempt from the family fee cap and reduced rate.
Padi Open Water Scuba Course
Ages: 12+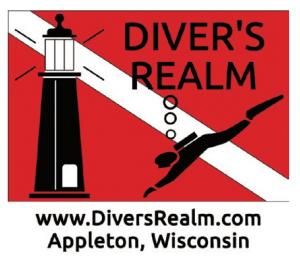 Learning to scuba dive is an adventure of a lifetime. This course provides you with the basic knowledge needed to start scuba diving. Students should be in good health, comfortable in the water and able to swim. As part of the class, students will need to complete a 200 yard swim and a tread/float in deep water for 10 minutes. Class is comprised of classroom and in water pool training.
For final certification, 4 open water dives (lake or ocean) must be done with a PADA Instructor. Your instructor can give you a referral form if you would like to do the dives on a tropical vacation. The dives can also be scheduled with your instructor here in Wisconsin. Cost will depend upon where you do your dives. There will be home study components as well.
Students will receive a letter from the instructor a few weeks before class is to begin to give specific instructions on picking up class materials and items needed for class. This class is taught by a certified scuba instructor. Questions regarding class content may be directed to Diver's Realm, 920-831-0126.
FEES:
Course Only: $190 Resident / $195 Non-Resident This offering is exempt from the family fee cap and reduced rate.
Training materials fee is approximately $125. This fee will be paid to Diver's Realm at the time materials are picked up.
Cost for certification dives will depend upon where you do your dives.
pdf More information available in the School Year Activity Guide. (3.97 MB)
Download Fall 2019-20 Registration Form