Swimming & Aquatics
The Oshkosh Recreation Department Swimming Lessons are held at Oshkosh North High School and Oshkosh West High School, recreational swimming is available at Oshkosh North High School.
Swimming & Aquatics
Swim Lesson Participant Information
Please Read Carefully Before Registering
Fees:
Resident: FREE*
Non-Residents: $20.00
* This program is offered free of charge for Oshkosh residents due to it being a part of the Oshkosh Area School District summer school program.
Participants may enroll initially in one class. Participants wishing to enroll in an additional class must wait until completion of the original class. Registration must take place in person only at the ORD office (6/19/20 or 7/2/20 for Class 2 AM or 7/6/20 after Class 2 PM) during regular office hours.
ONLINE REGISTRATION WILL NOT BE ACCEPTED. You must bring paperwork received from the class your child completed for verification of proper placement. See registration information page for registration dates and instructions.
If you are unsure what level to register your child for, please call the ORD office at (920) 424-0150, and we will try to assist you.
If you have taken lessons elsewhere, please provide us with that information on your registration form so we may properly process your form.
Class size is limited. Maximum 8 for Levels PC, 1 - 6. Maximum class size for Pre-School 3 & 4 year old classes is 6.
If you are going to miss the first scheduled day of class, you MUST notify the ORD Office, (920) 424-0150, prior to the first day of class or you will automatically be DROPPED from the class and replaced with someone from the wait list.
Registrations will NOT be accepted at the pool site.
NOTE: Pool temperatures are regulated by the schools within state health code standards. The schools try to maintain a comfortable water temperature for all user groups. Please keep this in mind when attending our classes.
If you have any questions or concerns, please speak with the Head Instructor at your lesson site or call the ORD at (920) 424-0150.
Parent/Child
Age: 3 year minimum
This class is for the child who has never taken lessons before, is afraid of the water, cannot put his/her face in the water, or hold their breath and needs parental assistance. Beginner swimming skills are introduced. An adult must attend and participate in this class with the child.
Pre-School 3 & 4
Ages: 3 - 4
Pre-School 3 & 4: 3 or 4 years of age only (formerly 3 & 4 Beginner and Advanced)
Continuing ORD Student-passing of Parent/Child and 3 or 4 years of age or former 3 & 4 Beginner
For the child who has not had formal swim lessons but would be comfortable in the water without parent assistance. Skills learned will include kicking, floating, submersion and more.
Older Beginner
Ages 10 - 14
For the child who needs to work on beginner skills (Beginner 1 or 2) and is not comfortable being with the younger children. Students will be taught at their level and progressed accordingly.
Adult Beginner
Ages 18+
Basic swimming skills and pool safety instruction for the adult beginner. Instructor-Carrie Bores
Beginner 1 - Intro to Basics
Required: 5 years of age minimum
Continuing ORD student: passing of Pre-School 3 & 4 or formerly 3 & 4 year old Advanced (no matter age)
This class is for the child who enjoys submersion, is comfortable on their back in the water and actively uses their arms and legs to move in the water. All basic skills for swimming on front and back are taught.
Beginner 2 - Swimming Fundamentals
Beginner 2 – Swimming Fundamentals: passing of Beginner 1 or former Level I
All basic skills for swimming on front and back are taught. Students will work on completing skills independently.
Advanced 3
Required: Passing of Beginner 2 (formerly Level II)
Students will work in deep water, begin diving, perform the front and back crawl strokes, and is ready to learn the elementary back stroke.
Class size is limited. Maximum 8 for Levels PC, 1 - 6. Maximum class size for Pre-School year old classes is 6.
Advanced 4
Required: Passing of Advanced 3 (formerly Level III or Level IV A)
This level works to strengthen all strokes. Breaststroke, sidestroke, butterfly and turning are introduced. Begin endurance work.
Swimmer 5 - Stroke Refinement
Required: Passing of Advanced 4 (or former Level IV-B)
This level continues to strengthen all strokes and refine proper techniques.
Swimmer 6 - Fitness and Safety
Required: Passing of Swimmer 5 (or former Level V or Level VI A)
This level works to perfect all strokes, turns and dives. Four types of turns are taught.
Individual Swim Lessons
Ages: 3-17
Available to any person age 3-17 wishing to work on swimming skills 1 on 1 with one of our certified swim instructors. You may only register for one class. We will schedule as many students as we have instructors and space to accommodate. You will receive a phone call if a spot is available for a child.
FEES: Approximate cost for the session: $67.82 - $72.66. An additional $15 resident/$20 non-resident program fee will apply. This offering is exempt from the family fee cap and reduced rate.
Makeup lessons are not available for missed lessons
Click here for summer private swim lesson schedule and fees.
ORD Swim Team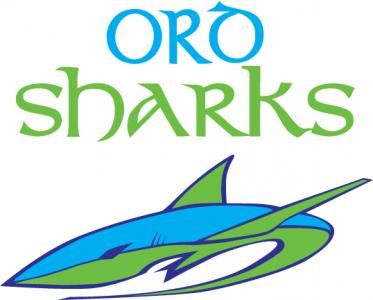 HEAD COACH: Carrie Bores
FEES:
Resident: $25 per swimmer
Non-Resident: $30 per swimmer
LOCATION: West H. S. Pool
Open to boys and girls who are NOT currently participating on a competitive swim team/ club.
Children must be able to swim at least one length of front crawl/freestyle and backstroke (25 yards). Strokes must use proper techniques (i.e. face in water with proper breathing) and without use of floats, etc.
Participants must be required grade during the 2020-2021 school year. Coaches will work on proper stroke development of the four competitive strokes (front crawl/freestyle, backstroke, breaststroke and butterfly), increasing each child's fitness level, flexibility and stamina. This program is not a substitute for swimming lessons.
ORD Swim Team Try It Days
For all NEW swimmers to the ORD Swim Team. Skill evaluations will be done on Tuesday, June 2 and Thursday, June 4 at West High School Pool from 5:30 – 6:30pm.
New swimmers need to attend only ONE Try It Day session.
Participants must meet the minimum requirements to participate on the team. A parent or adult guardian needs to be present. After evaluation is completed and swimmer is accepted, swimmer may begin to attend regular practices.
Adam Gundlach Memorial Swim Meet
Ages: 3 & up
This is a FUN event for all swimming abilities!
Friday, July 10, 2020
8:30 - 11:30am (approx)
West High School Pool Door #20
Events will include front crawl, backstroke, breaststroke, inner tube race, noodle race and life jacket race for boys and girls.
Must be able to swim at least one length (25 yards) with or without use of a life jacket.
Must be age as of July 10, 2020.
The deadline to register is Friday, July 2. Late registrations will NOT be accepted.
Forms can be turned in at the ORD office or at lessons.
We encourage cheering and good sportsmanship. Participants will receive goodies for participating and a chance to win a door prize. Spectators can participate in our 50-50 cash raffle. Proceeds go back to help fund future meets. Watch for our t-shirt pre-sale!
Registration forms will be available at swim lessons and the ORD office beginning Monday, June 8.