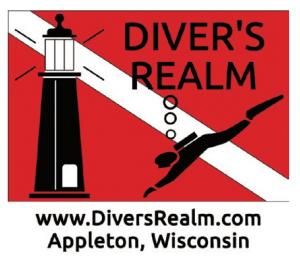 Learning to scuba dive is an adventure of a lifetime. This course provides you with the basic knowledge needed to start scuba diving. Students should be in good health, comfortable in the water and able to swim. As part of the class, students will need to complete a 200 yard swim and a tread/float in deep water for 10 minutes. Class is comprised of e-learning and in water pool training.
For final certification, 4 open water dives (lake or ocean) must be done with a PADI Instructor. Your instructor can give you a referral form if you would like to do the dives on a tropical vacation. The dives can also be scheduled with your instructor here in Wisconsin. Cost will depend upon where you do your dives. There will be home study components as well. Students will receive a letter from the instructor a few weeks before class is to begin to give specific instructions on accessing e-learning materials, scheduling a 1-1 with an instructor prior to the swim position of class and to gather items needed for class.
This class is taught by a certified scuba instructor. Questions regarding class content may be directed to Diver's Realm, 920-831-0126.
*NOTE: E-Learning fees are currently $195. This fee is paid directly to PADI when purchasing it. The eLearning can be accessed through the Diver's Realm website www.diversrealm.com. Your instructor will be able to monitor your progress and help you as needed. The eLearning should be completed before coming to the pool dives on April 17 & 24.
Cost for certification dives will depend upon where you do your dives.