Scuba Diving is the Adventure of a Lifetime!
Whether you are a beginner who is curious about scuba or getting ready for a tropical vacation, or somewhat experienced and feeling ready to take the next step into scuba diving certification, we have a course for you!
Discover Scuba is taught by a certified Scuba instructor. This is a great way to be introduced to scuba diving without the expense. Participants will get to learn some basic scuba skills, play in the water implementing skills taught and will even get their photo taken underwater. Participants should be comfortable in the water, in good health, and tall enough to stand in the shallow end of the pool.. We encourage parents to participate along with their younger children.
---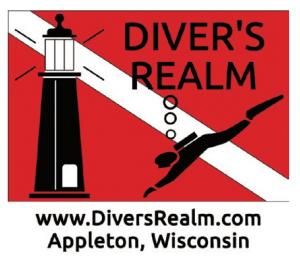 This class is not offered during the 2022-23 School Year..
Learning to scuba dive is an adventure of a lifetime. This course provides you with the basic knowledge needed to start scuba diving. Students should be in good health, comfortable in the water and able to swim. As part of the class, students will need to complete a 200 yard swim and a tread/float in deep water for 10 minutes. Class is comprised of e-learning and in water pool training.
For final certification, 4 open water dives (lake or ocean) must be done with a PADI Instructor. Your instructor can give you a referral form if you would like to do the dives on a tropical vacation. The dives can also be scheduled with your instructor here in Wisconsin. Cost will depend upon where you do your dives. There will be home study components as well.