Swim Lesson Participant Information
Important! Please read carefully before registering!
Participants may initially enroll in a maximum of one class per season. See registration information for registration dates and instructions. Participants may not register for two classes in the same season.
If you are unsure what level to register your child for, please call the ORD office at (920)424-0150 and we will try to assist you. If your child has taken lessons elsewhere, please provide us with that information on your registration form under the swim lesson notes section so we may properly process your form.
Registration is a 2-part process:

Part 1 - We approve your child's registration, meaning we ensure that your child is signed up for the right swim level. If that is the case, you will receive an email Notification that your child has been approved. This is only the first step and does NOT guarantee that your child is registered.
Part 2 - We go on to complete your child's Registration. If there is a spot available in the Class in which you have enrolled your child, you will receive another email Notification that confirms Registration. If there is not an available spot, you will receive an email Notification that states that Registration is Pending. We will contact you if a spot becomes available.

If you are going to miss the first scheduled day of class, please notify the ORD Office at (920) 424-0150, prior to the first day!
Registrations are NOT accepted at the pool site.
The Oshkosh Recreation Department Swimming Lessons are held at Oshkosh North High School, Door #1.
If you have any questions or concerns, please speak with the Head Instructor at your lesson site or call the ORD at (920) 424-0150.
NOTE: Pool temperature and maintenance is regulated by the high school maintenance staff, not the Oshkosh Recreation Department. The water temperature is maintained as best as possible between 78-80℉, which is within state health code standards. Please keep this in mind when attending our classes.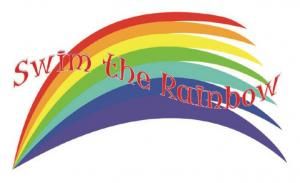 ORD Swim Lesson Levels